Welcome to SpeedText
Write quickly! No keyboard needed!!
SpeedText is a memo application for handwriting input. You can write words or numbers on a screen input pad. The content is automatically displayed on a text pad 0.5 seconds after releasing your finger from the screen. You can write smoothly, no need to scroll the window.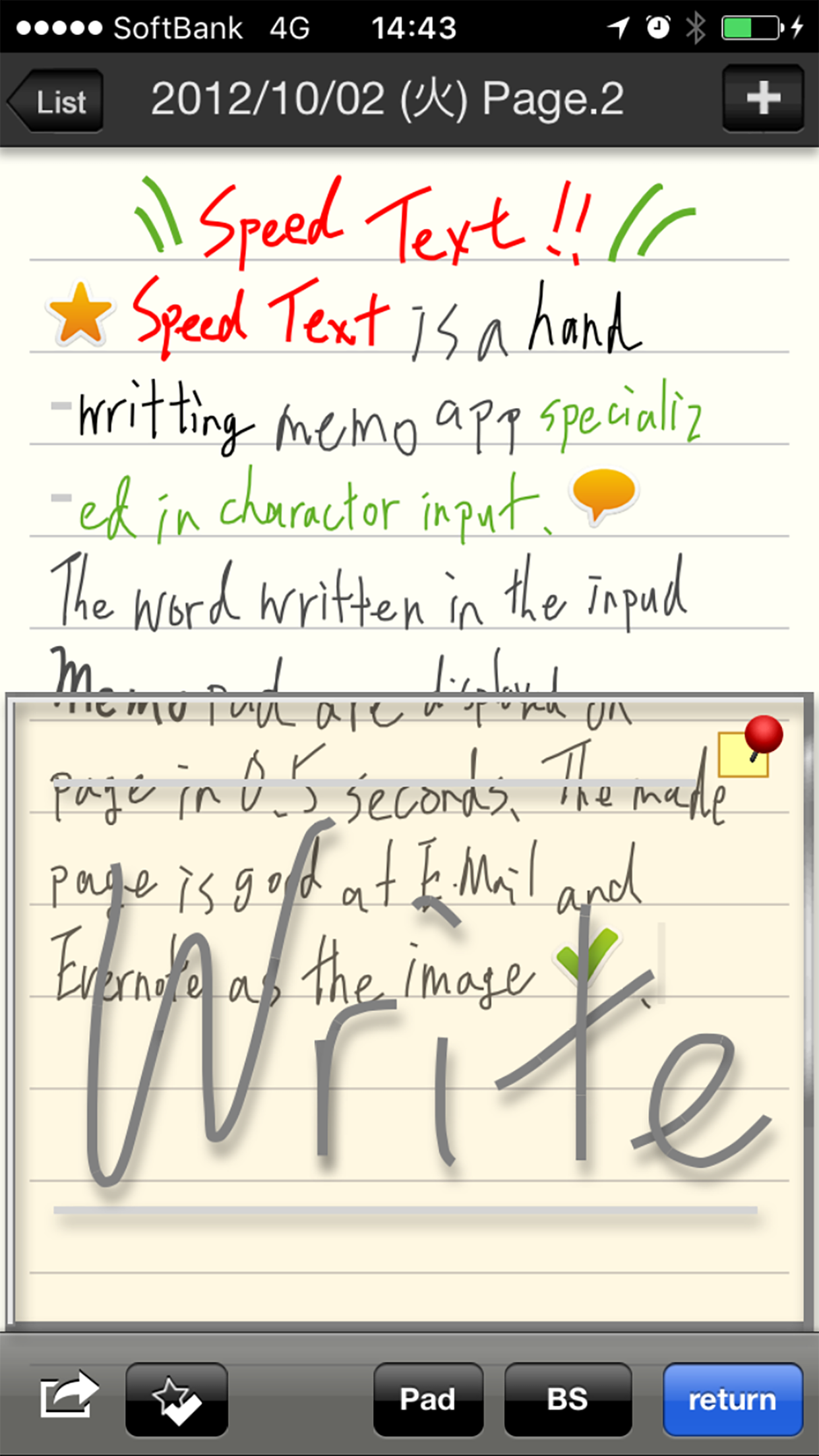 Features :
Write text using your finger.
Immediately shows the text after you write.
Insert new line using the "Enter" button.
Delete text using "BackSpace[BS]" button.
Move the cursor location by touching on word.
Add or delete pages. Move page using arrow buttons.
Device rotation is supported (select from Auto, Portrait Fix, Landscape Fix).
Selectable input wait (minimum: 0.2second, maximum: 0.8second).
Selectable the input pad height (High, Middle, Low).
Selectable word space (minimum: 0px, maximum: 24px).
List View is availavle.
Continuing write button which box up wordspace is available.
Lock timer button and continuing write button are selectable (Yes,No).
Icon insert and icon serach.
Evernote Integration!